Circle A Janitorial Services is a bonded and insured commercial cleaning company that has provided top of the line custom commercial cleaning services to our wonderful clients in and around the great city of Lubbock, Texas since 1984.
We offer unsurpassed experience,
quality and overall service
While we specialize in custom commercial cleaning and industrial cleaning, at Circle A Janitorial Services, we also offer a range of other cleaning services, including, but not limited to:
Anne Rife founded Circle A Janitorial Services of Lubbock, Texas in 1984. Her dream was to own and operate a full service janitorial service. This is where she followed her dreams and Circle A Janitorial was started. She worked long hours to give the best service possible and we have followed in her footsteps.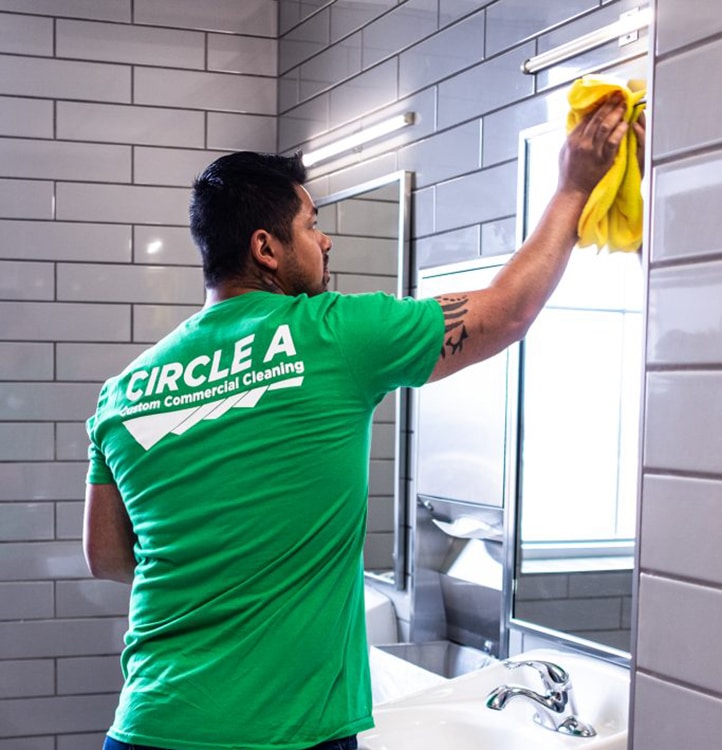 Locally Owned and Operated
We strive to provide the best custom commercial cleaning services in our industry. Therefore, Circle A has earned the reputation of being a full and complete cleaning service. This includes daily and detailed cleaning, floor maintenance, complete carpet care and everything in between. References available upon request.